Ideas that become projects for a bathroom that meets every need
AQUAELITE stands for high-quality design for shower solutions exclusively made in Italy, advanced technologies and craftsmanship. This combination has made our collections distinctive for decades.
Our products carry their own history linked to the designers who conceived and designed them, the raw materials chosen and the production processes selected.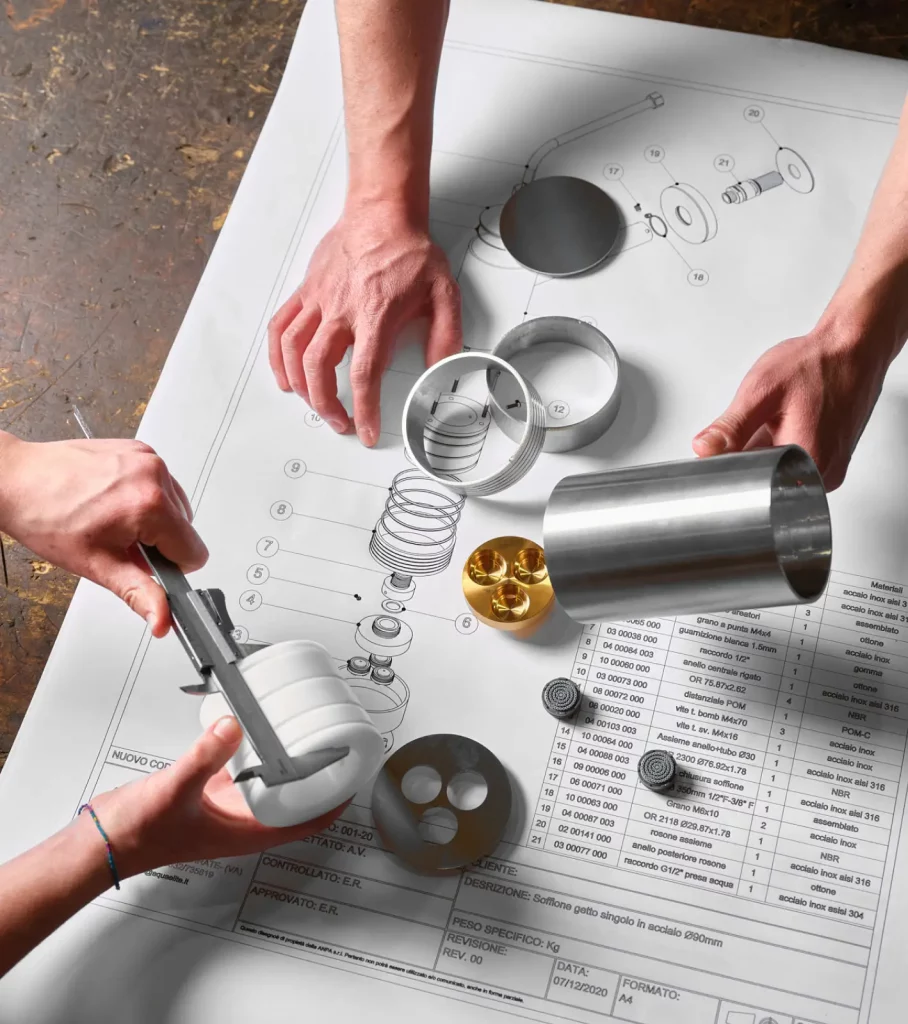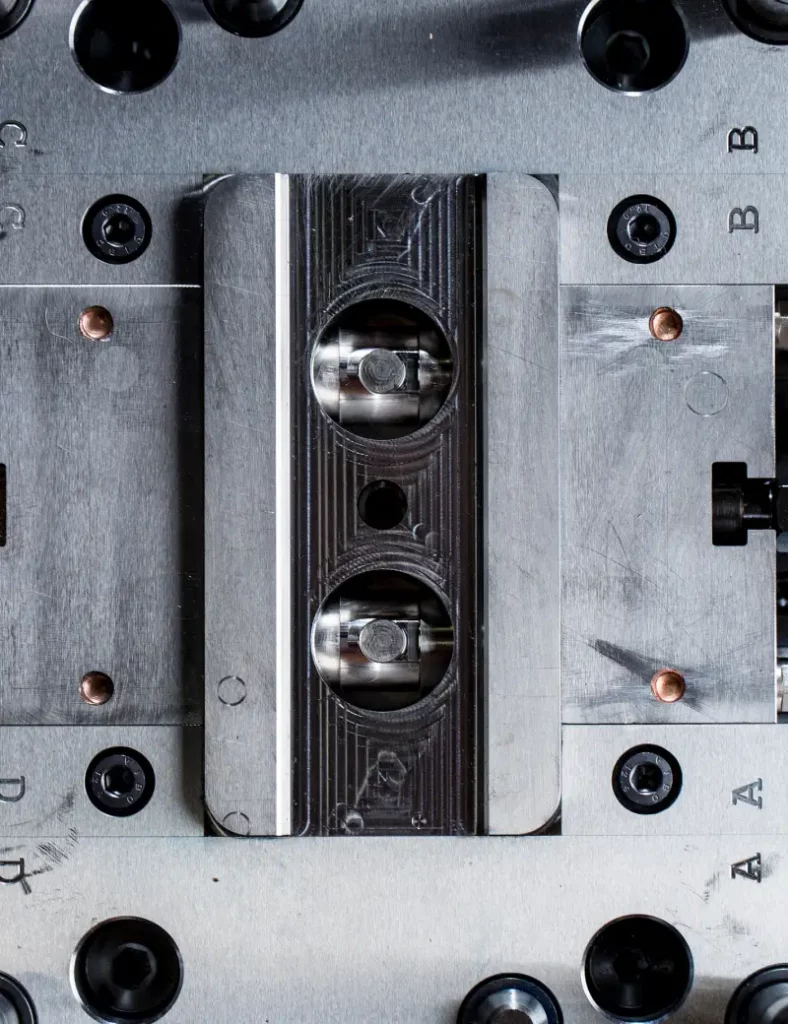 We are in an era where technology, and the consequent digitalisation of some of the industrial production processes, has led to an automation of the production stages. At our headquarter in Gavirate, in the province of Varese, many of these stages are still carried out by hand.
Highly specialised machinery combines with the expertise, precision and long-standing experience of the AQUAELITE team. An experienced and meticulous eye makes the difference when examining and inspecting products during their production. This means that during the finishing, plating and polishing stages, there is a great deal and quality of manual work carried out in detail.
The perfect combination of 'handmade' work and high technology is indispensable.
From the development of innovative new product ideas to the actual production and assembly, all production stages take place in the Gavirate factory, in the beautiful setting of the 7 lakes: here, products for your well-being are entrusted to the skilful hands of our employees.
Over the years we have realised that this is one of the forms of quality assurance we provide for our products. Quality that is also expressed by the UNI EN ISO 9001:2015 certification for the design and manufacture of accessories and components for the sanitary sector.
AQUAELITE
makes wishes come true
Company strength.
Today, we are able to realise tailor-made and customised projects in a short time.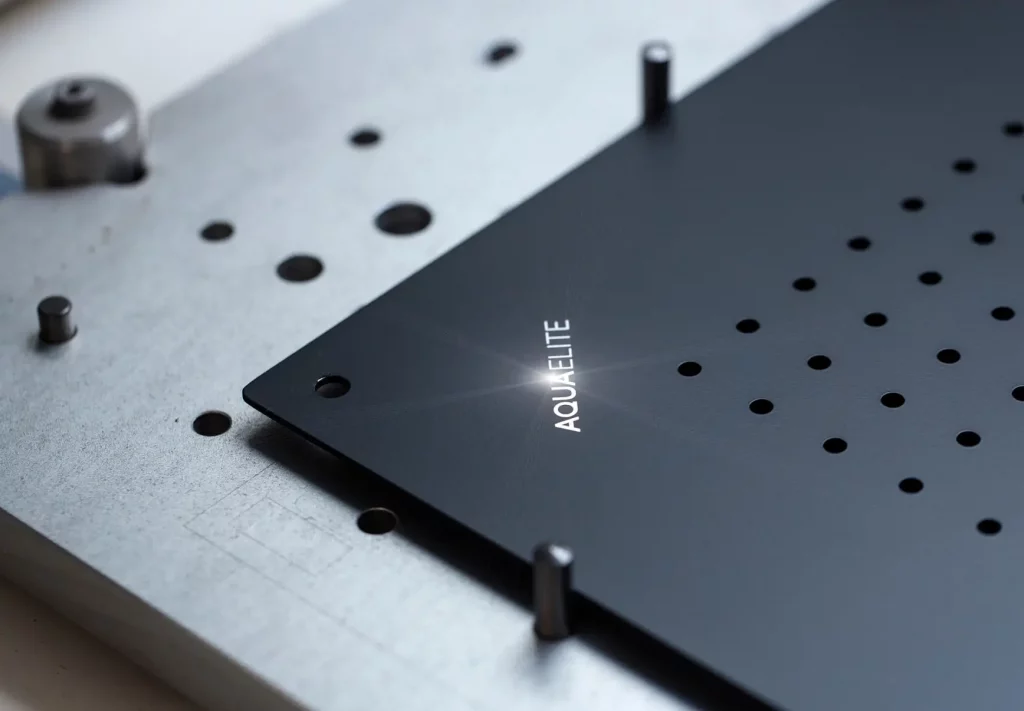 Our attention to detail allows our customers to furnish their private shower environment, or their wellness area in the case of hotels and spas, with unique, customisable products and high-performance technical solutions.
The study of the project, which includes both the aesthetic design and the choice of materials, and the production process, are the bet and the strong point of an authentic Made in Italy brand.
We are also partners in design. Your intentions can be integrated with our ideas to create customised solutions tailored to your needs.
After defining the form and design of the product, we design the best solutions with comfort, well-being and the environment in mind.
A perspective of continuous improvement.