Products that become solutions.
Solutions that live thanks to our products.
Inspirations that stimulate new projects.
The return to manual workmanship and craftsmanship are the fundamental elements of a project that fully embraces the concept of sustainability and 'green design' becoming the main theme in the fight to protect the environment.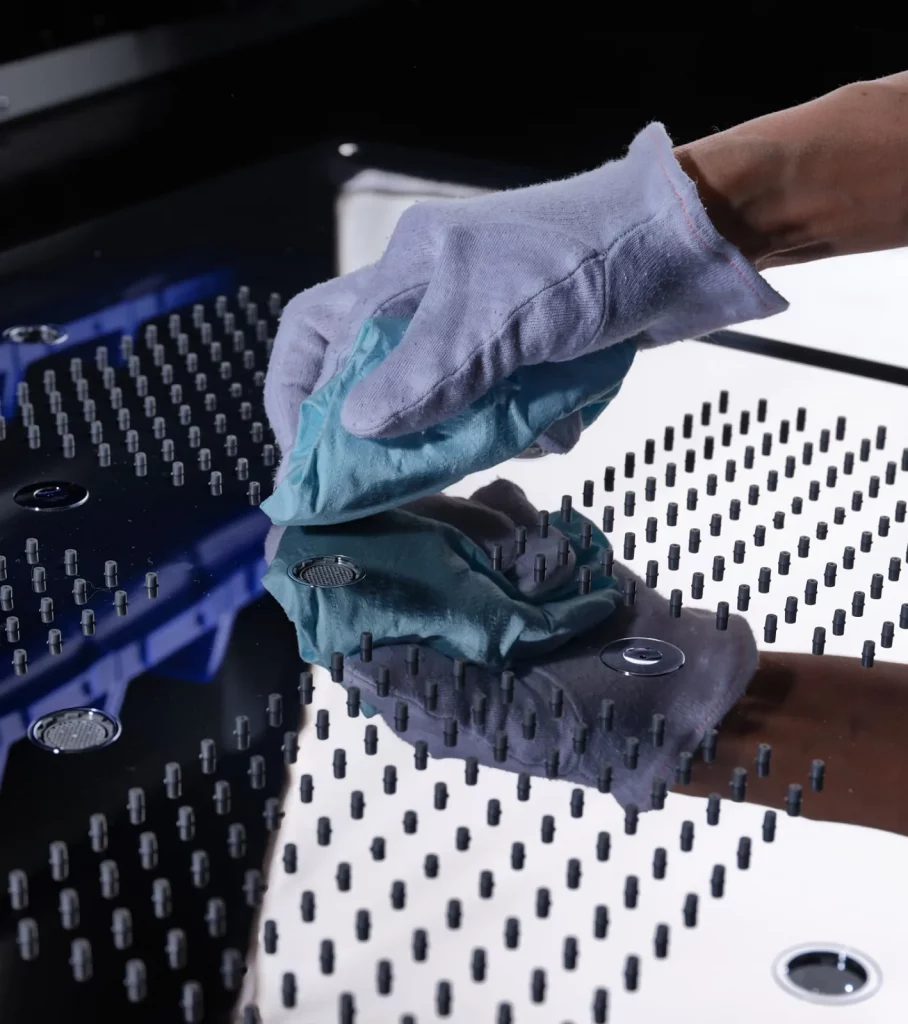 LATEST GENERATION MACHINERY
Our state-of-the-art machinery and highly qualified staff make every piece we produce a small miracle of precision and aesthetics, while at the same time allowing us to maintain the production flexibility necessary to always follow every market demand.
EFFICIENT PRODUCTION PROCESSES
Our products are not only functional. They are the result of an aesthetic consideration and a personal passion. We don't just design. We translate our understanding of the exclusive shower ritual by giving it form.
DESIGN FOR SUSTAINABILITY
We are proudly Italian for the selection of raw materials, the excellence of the workmanship, the original creativity, and the wealth of experience that is transferred into every single product.
Our design is based on 4 stages of the production process as follows:
Pre-production
Production
Distribution
Product use and disposal
Progress and well-being create a systemic relationship in which the environmental dimension is also included, with the perspective of leaving future generations a quality of life that is not inferior to the present one. The attempt is to expand the understanding of what design could represent, going beyond the object itself. The use of reusable, biodegradable, non-toxic and recyclable materials designed with a long product life in mind will have a positive impact on production and consequently on the environment.