Home wellness & private SPA: new projects of well-being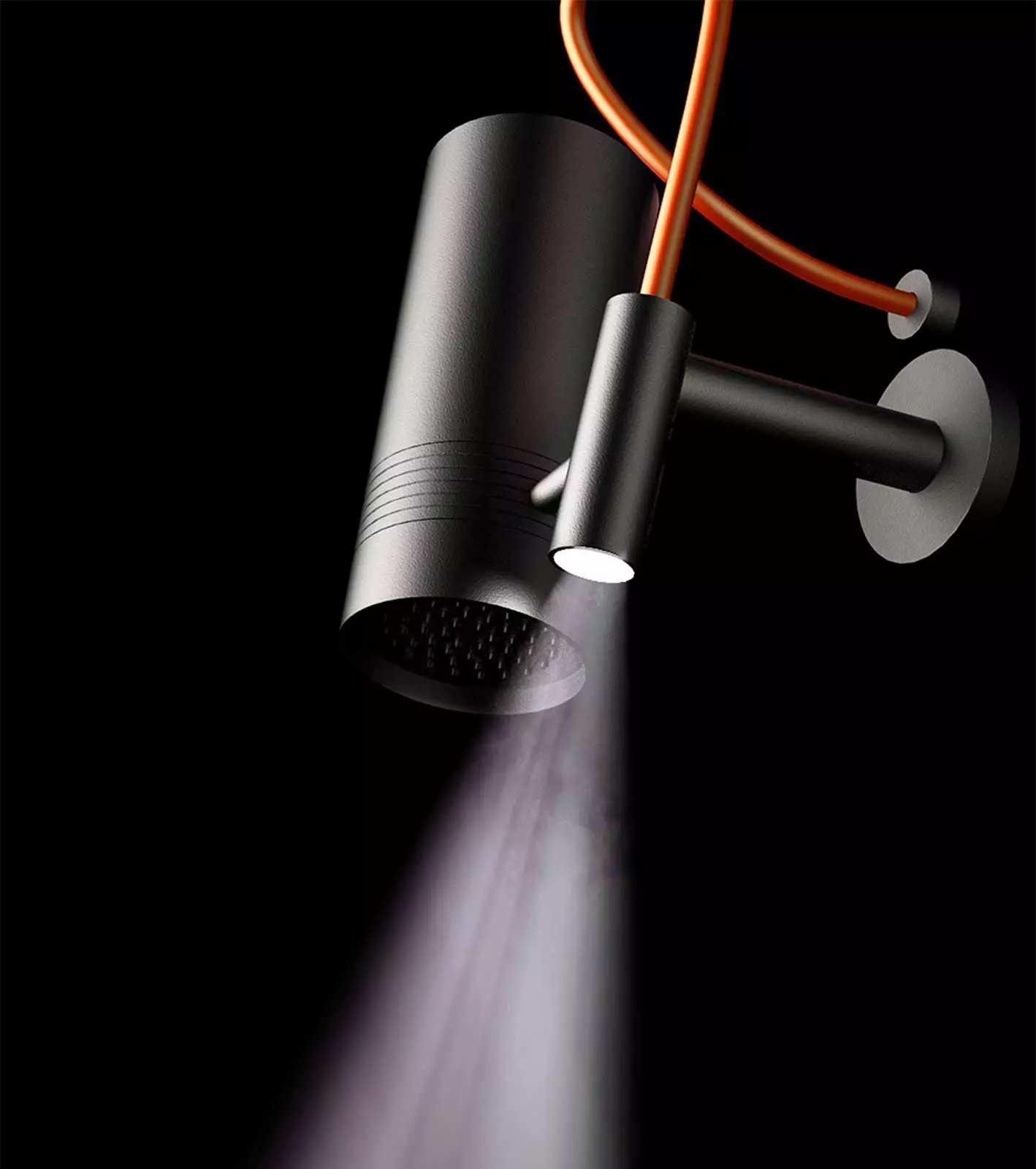 AQUAELITE brings all the wellness and relaxation of the spa directly into the home. Discover all the products with which you can create a real private SPA HOME.
The bathroom has become synonymous with tranquility and relaxation; it is transformed into a rejuvenating environment, a room in which to relive the Spa experience at home through wellness shower kits, recessed countertop showerheads, accessories and technologically advanced details.
This is how the concept of "Home Wellness" or "Private Wellness" was born. Home Spas are increasingly in demand, combining functionality, aesthetics, and the world of design. Modern, refined and sophisticated but always "people-friendly".
A deep and rejuvenating wellness ritual in one's own home, to be devoted to whenever one feels the need; a place where one can relax and escape from the outside world, an environment created for those who are looking for a place to relax that offers a pleasant sense of fulfillment.
The AQUAELITE SPA & Wellness collection transforms the home shower into a spa-like environment. It combines the convenience of integrated thermostatic mixing with electronic touch screen diverter. SPA functions offer four water jet variation programs: rain, waterfall, mist, rain energye, and chromotherapy. The built-in Bluetooth sound system allows for a 360-degree sensory experience: sounds, lights, and feeling on the skin provide moments of relaxation and new energy.
AQUAELITE's solutions place extreme attention in design: that design process that synthesizes functionality and aesthetics, because, within spaces, form must go along with function, ensuring an experience of actual well-being.
How then to recreate within the bathroom environment a place of well-being? Much attention is needed, from choosing the right products to choosing the right finishes.
Here are what features AQUAELITE SPA & Wellness products offer:
1) CHROMOTHERAPY
An important requirement for home spas of any type or size is color therapy. What it means. It means harnessing the properties of colors to act therapeutically on certain emotional states, giving, to those exposed to them, psycho-physical well-being. According to Eastern philosophy, each color (red, orange, yellow, purple, blue, indigo and green), has its own energy that positively influences one's mood.
AQUAELITE enhances its countertop recessed shower kits and showerheads with the specific action of color therapy through an RGB LED lighting system that allows the water and surroundings to be colored with a fixed color, or with automatic rotation of all colors.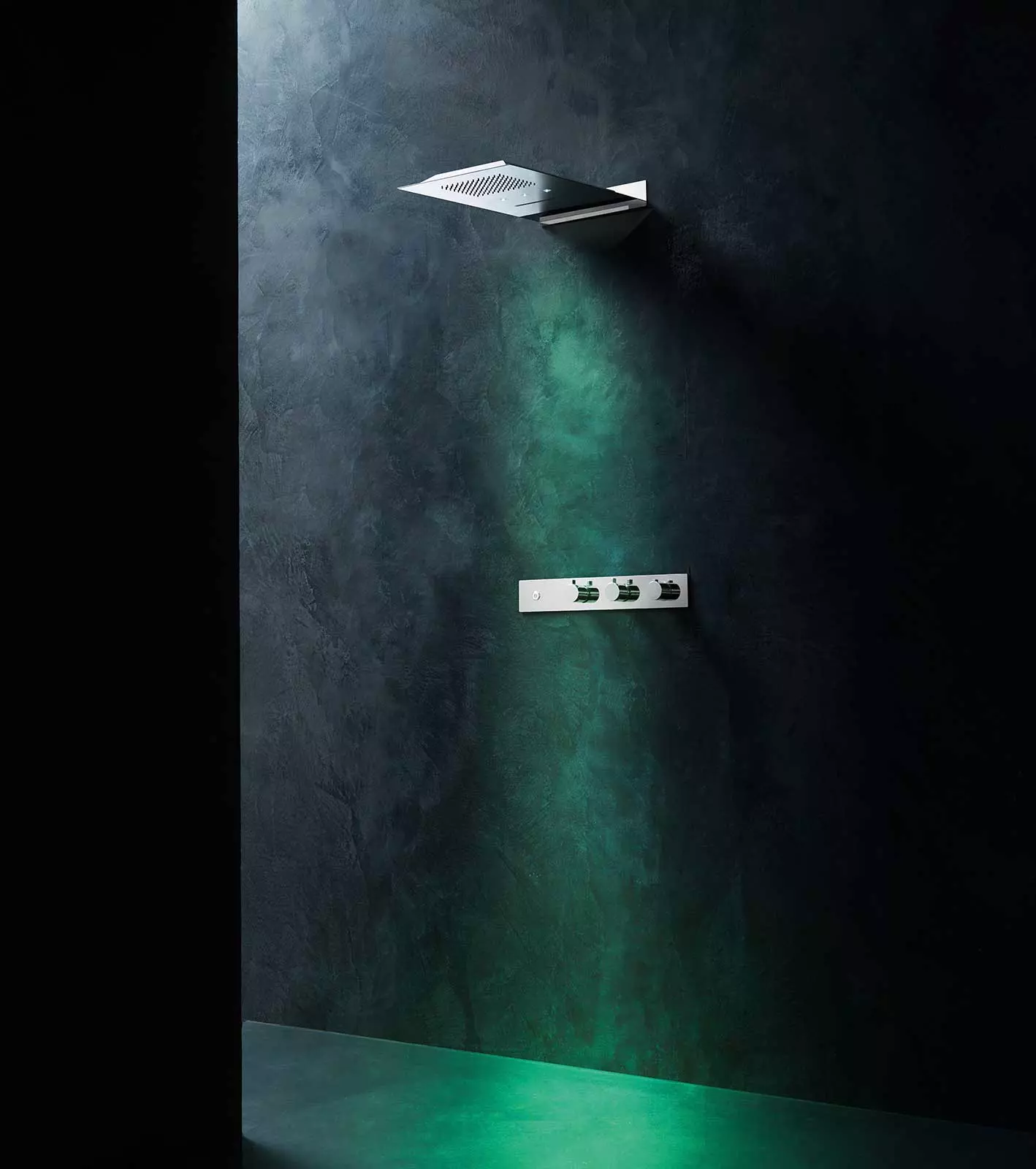 2) WATER JETS
Rainfall, cascade, or mist are just some of the water jet modes of AQUAELITE showerheads to choose from, which boast a unique delivery system with nozzles that shape the water droplets, and a low-consumption (12 liters per minute) distribution system.
AQUAELITE shower heads can be recessed into the ceiling or wall and are available in a variety of sizes to suit every need.
3) FINISHES
To each bathroom a shower head that stands out, based on aesthetic taste and a distinct style. The timeless elegance of a white or black matte finish to give products a warm, silky feel is very trendy today.
Stainless steel is an evergreen, known to be a material of high performance and known strength, as well as hygienic and stainless beauty. In addition to chrome, the newest proposals include finishes with material inspirations, such as Pvd Copper Bronze: original, and above all adaptable to different bathroom styles.
Sophisticated design and meticulous details to recreate a five-star wellness area in your own home where you can enjoy a special sensory experience among rain jets and misting.
AQUAELITE SPA & Wellness shower heads, to transform a simple shower into a space for wellness.
Would you like to know all available products? Contact us here. 
Or check out our products catalogue.