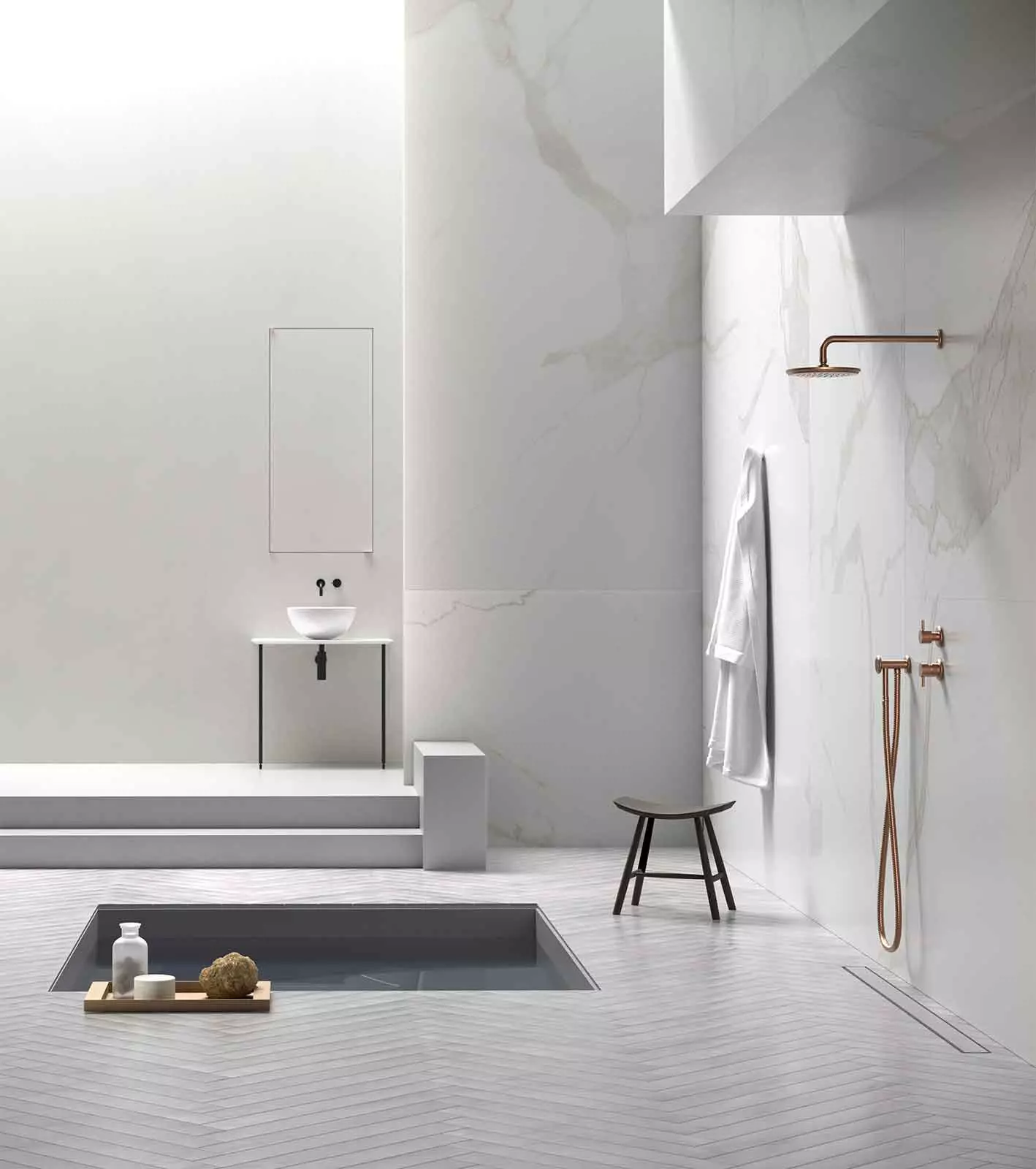 INstile: the new collection with art-deco design at Cersaie 2022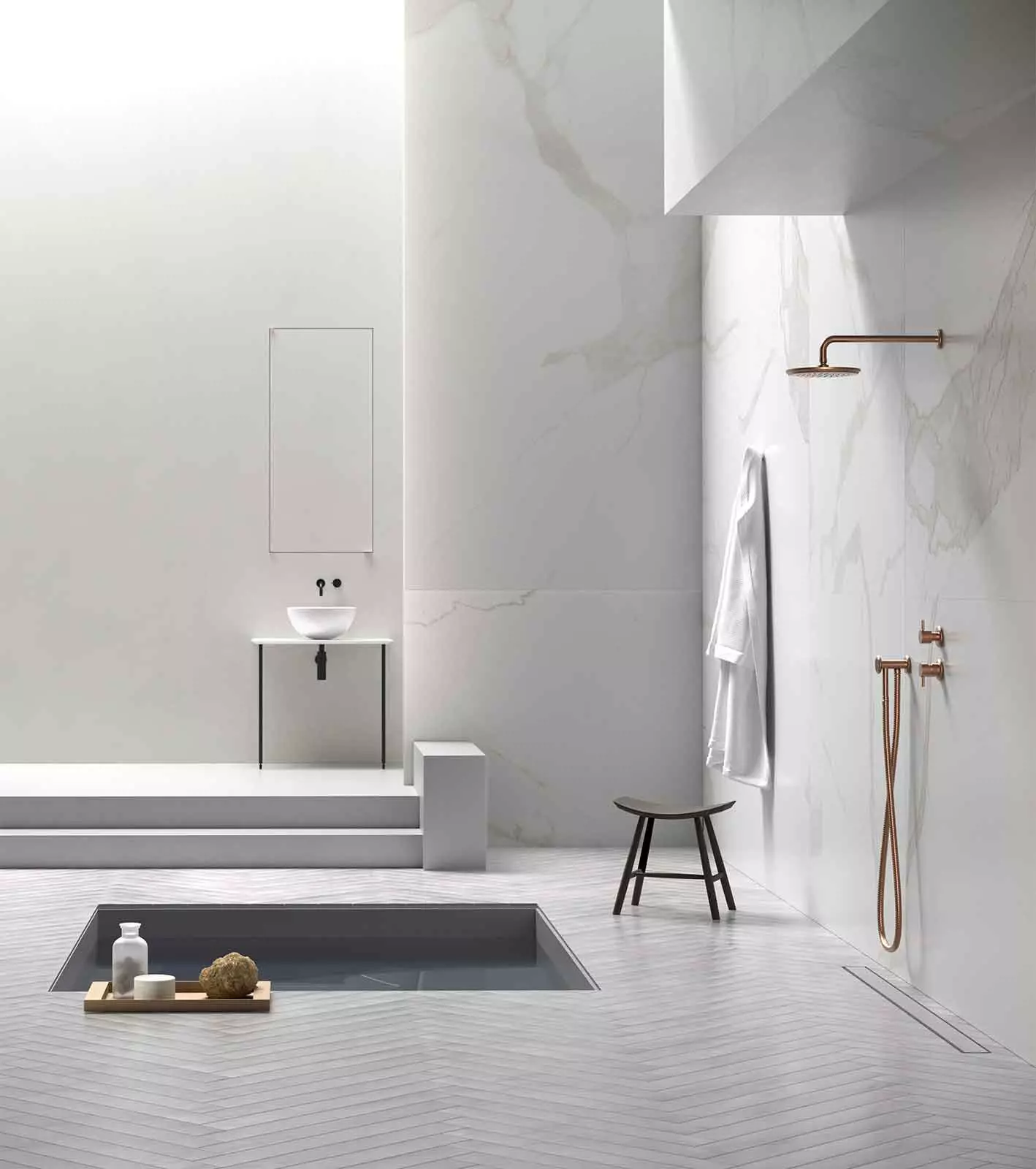 AQUAELITE presents the new INstile collection at CERSAIE 2022
Art-deco suggestions for INstile, AQUAELITE's new shower collection to be unveiled at Cersaie 2022, Booth B107, Hall 22.
Want to see it in person? Download a free ticket to Cersaie here.
Strictly made in Italy, it is a sophisticated interpretation of a transversal design-trend that, not only in the bathroom environment, recalls the Roaring Twenties of the last century.
The classic round shape is updated with an interplay of overlapping rounded profiles.
Elegant, sophisticated and current, the design of the INstile collection fits well in refined and luxurious environments.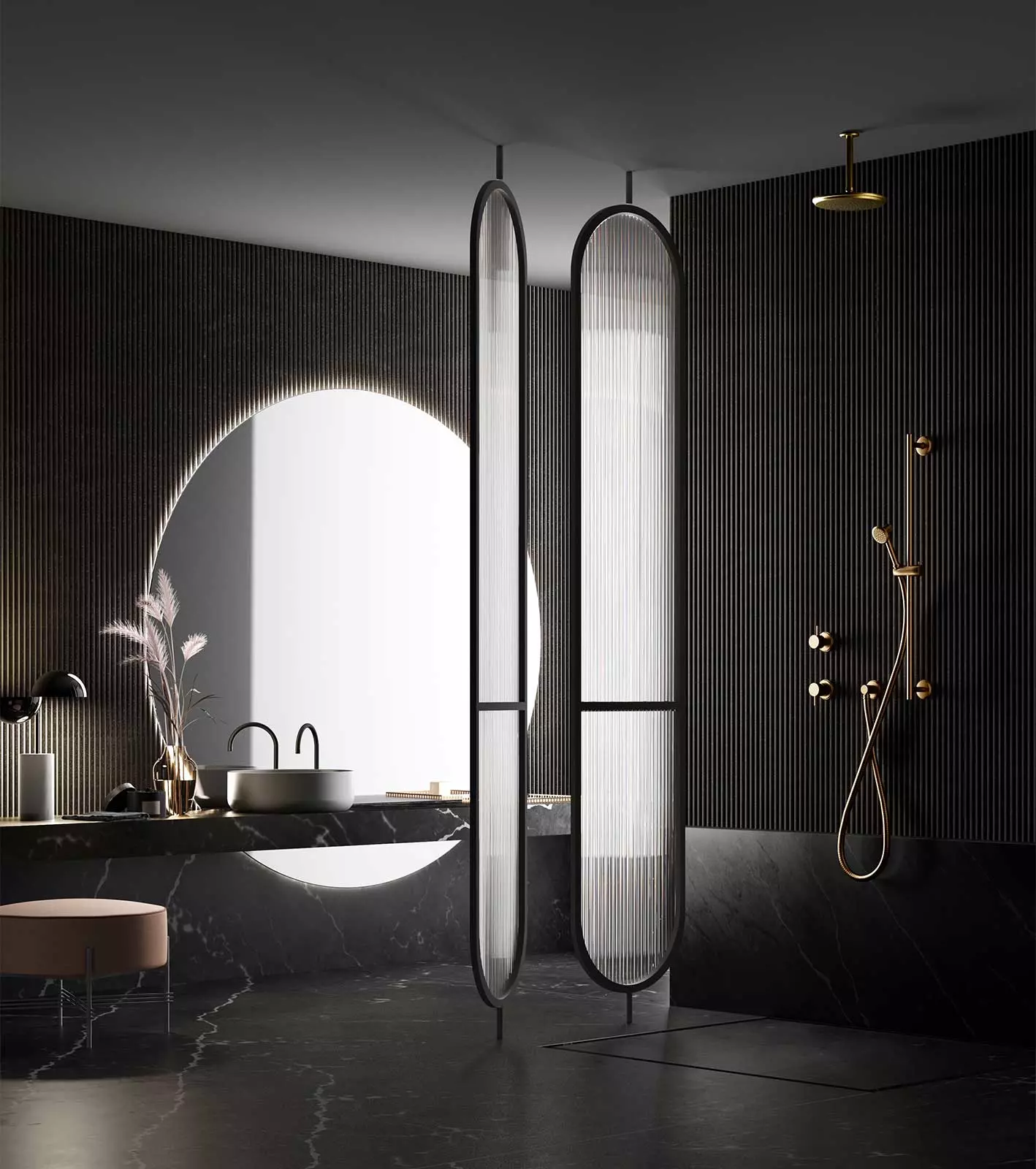 Material from the past
A return to the past even in the choice of material: 100% brass.
The most ductile material for making details and special solutions of the INstile collection, such as the shower set with push-on coupling for the hand shower.
The ideal choice to give the right weight to a valuable product in style and content.
Versatile finishes
Gold, copper, bronze, black chrome-a wide selection of finishes to make the INstile collection suitable for any combination with marble, stone, and wood.
Color to enhance the design of the product and highlight it as a distinctive element of the bathroom.
INstile products
Wall-mounted shower arm
The art-deco wall-mounted shower arm. 100% brass and refined finishes for luxury in the shower. 
Rain shower head
220 diameter brass shower head in art deco design. Available in various finishes including: gold, copper, bronze. classic line with a modern restyling for a bathroom INstyle design.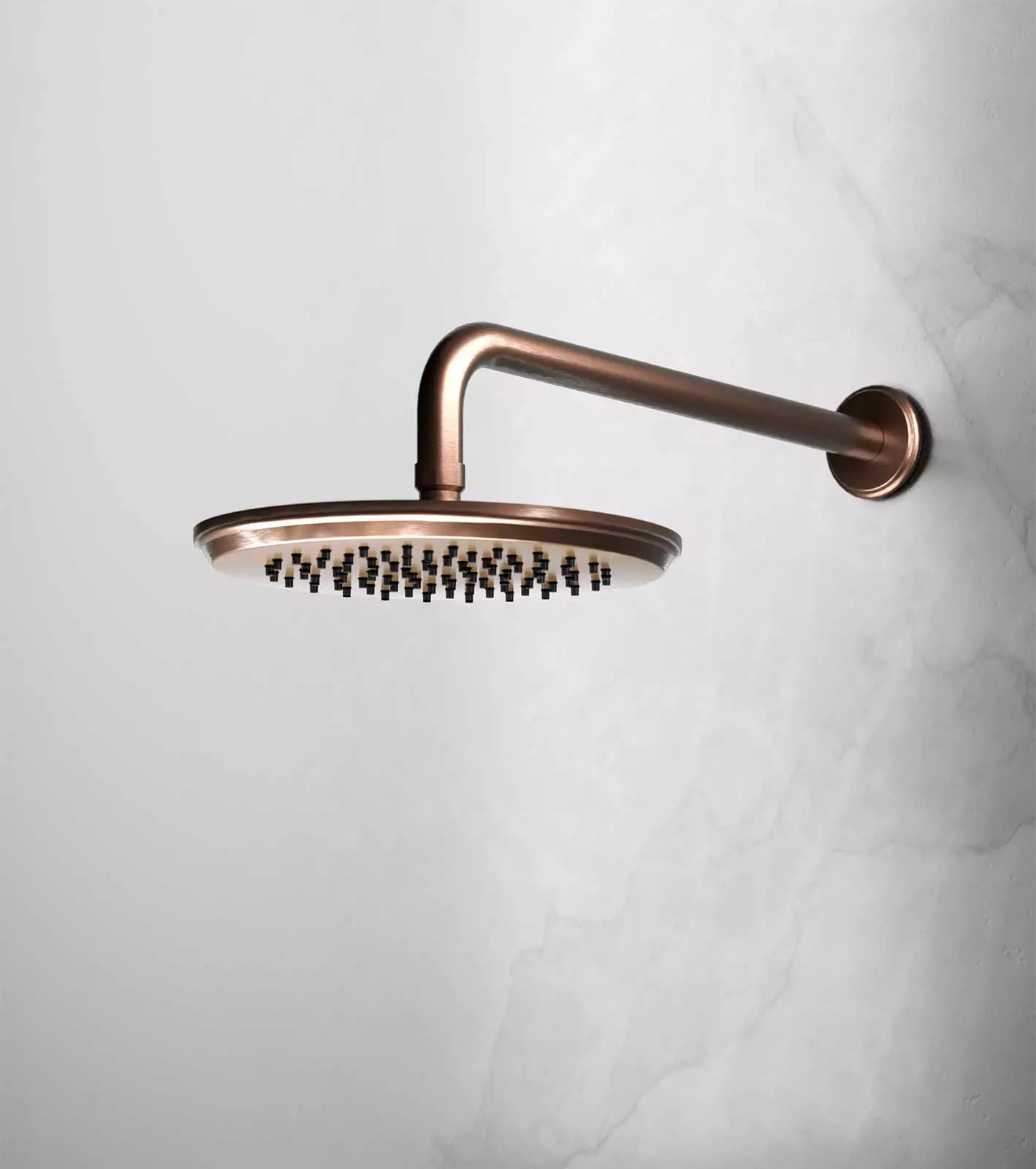 Sliding rail kit
All-brass, durable and design-oriented sliding rod. A mix of modern classic lines make INstile products unmistakable.
Brass shower set with water connection and round hand shower holder
Brass shower set with 60mm diameter hand shower. A new solution for coupling with pressure system that makes it more convenient and intuitive to attach the shower to the holder.
Do you want to know what products are all available? Write to us here.
Or check out our product catalog.